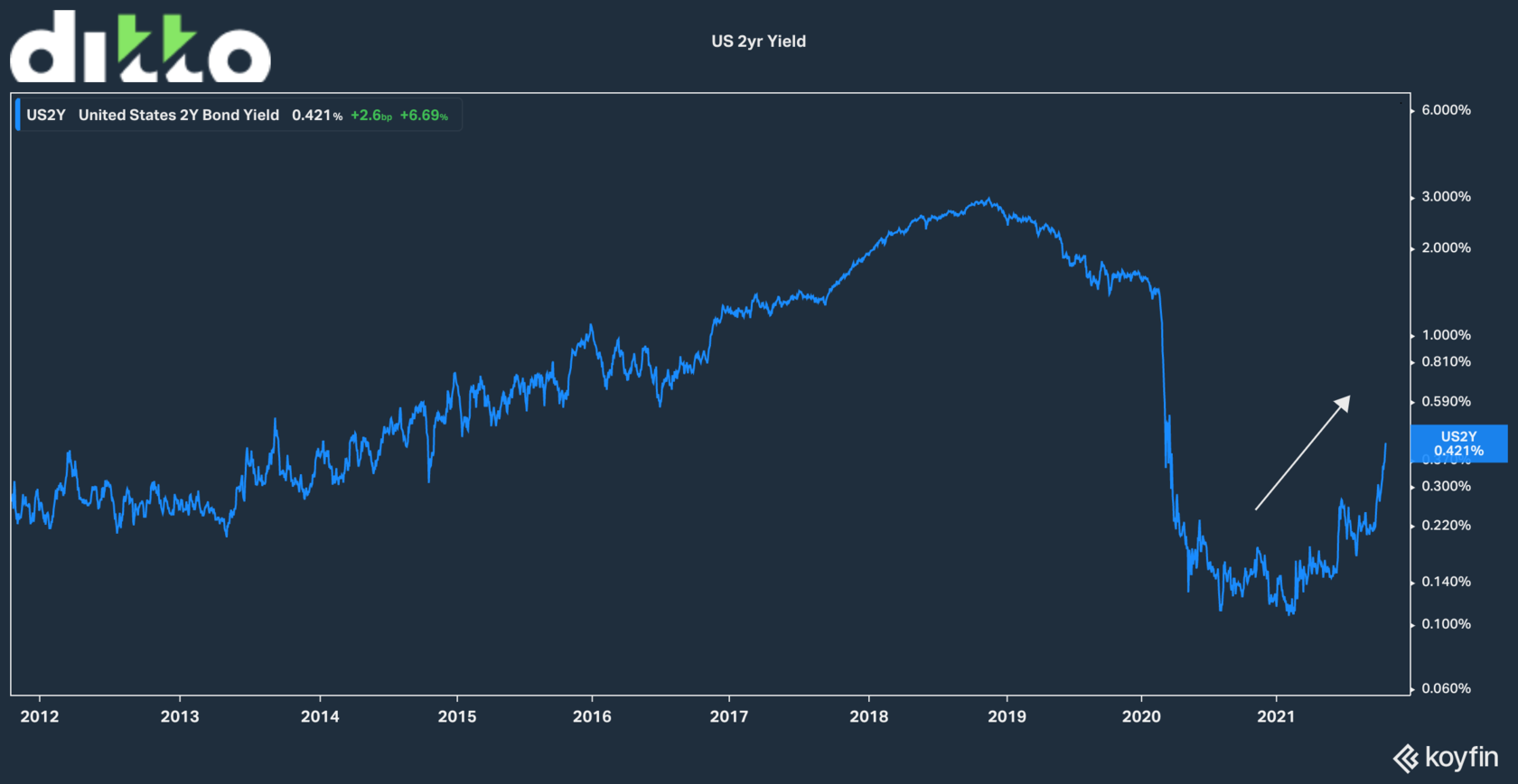 Macro Market Movements
The big move on the Korean KOSPI related more to the fact that their markets were closed last week so ignore the daily but they are leading the pack for 1yr returns. The Hang Seng is still in the red YTD.
Bitcoin is having a massive month +42.65% and is close to breaking out to a new all time high, I am prepared to bet my left you know what that we make a new high this month.
The other major standout is WTI Crude Oil up nearly 10% in October and 101% for 1yr.
News Themes
In Australia the M&A scene is pumping with a new calendar year record to be set.
Inflation is on the rise in New Zealand justifying their central bank raising rates. This puts added pressure on the RBA as it stills hangs onto the narrative that inflation is only transitory and they only intend raising rates in 2 – 3 years. Clearly Philip Lowe doesn't do any shopping, including for housing.
China is all over the news with a weaker than forecast Q3 GDP. There is continued fear over the fallout of the Evergrande debt situation despite the POBC assuring that they can contain it. Sounds a little like Ben Bernanke at the start of the Subprime crisis. Just take a look at Chinese 10yr bond yields to see what the markets think. I don't think they buy it.
The logistic headaches continue with 3.1m of 25m tonnes of shipping containers jammed. This will no doubt have an impact on Australian agricultural exports. I think it is safe to say food inflation is only going to get worse.
Just to finish my thoughts on China, we heard yesterday of their hypersonic missile that went round the world putting them ahead of the US. This makes rocket boy in North Korea just that, a little boy. Xi Jinping is at a crucial point in his leadership as he tries to secure leadership to infinity. NATO have a new foe to add to their Russian concerns. Xi has upset a lot of world leaders but his main concern is the 40% of the Chinese population earning a meagre $155 a month. He knows he has to focus on spreading the wealth a little more evenly. I don't know what this will mean to their mix of capitalism and communism economy. Who knows we have already seen a move towards redistribution of wealth from the super rich. This could become a growing trend.
Charts of Interest
I think you can see clearly the bond market is telling us what they think about inflation.
I don't think there was any doubt what was behind the market rallies of the last few bear markets.